New Season, New Inventory Continuously Arriving
By lbraz | Posted in Uncategorized on Monday, August 31st, 2020 at 4:31 pm
With the arrival of the "ber" months what comes to mind are new possibilities to be on the road in your certified pre-owned vehicle, preparing for the holidays, and enjoying the changes in the weather, especially us in Florida.
At Orlando Preowned, we are proud to provide great driving experiences with a large inventory of vehicles of all types to satisfy our customers needs. For example, the Fall is known to be the season for convertibles. We have different makes and models of convertibles to suit your individual, or family preferences.
Take a look at these amazing units available on our lot right now:
2015 Mercedes-Benz SLK SLK 250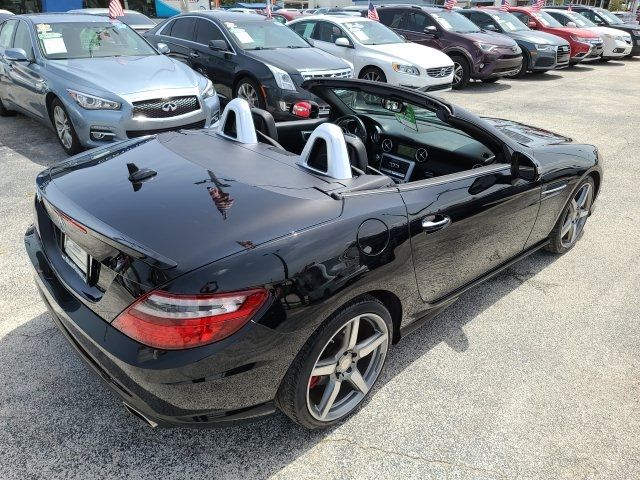 Also, the amazing 2016 Mazda Miata Club
There are many reasons why our customers leave our dealership completely satisfied, driving their new certified pre-owned car— and it's because customer services is our top priority when it comes to help them find what they need, at a price they can afford. Another reason is the fact that all of our vehicles will show you their Carfax report, which gives transparency to the process at the time it gives you accuracy of what exactly you are buying at the time of making your decision.
Our easy financing program has helped many car buyers achieve their goal to upgrade their current vehicle, to a more comfortable and sophisticated make and model. In other words, their dream car. As we say in Orlando Preowned, "if you work, you drive."
You may want to come visit us at 3701 West Colonial Drive in Orlando, just a couple of blocks from John Young Parkway, and OBT— at the very heart of the City Beautiful. Our courteous sales staff will be more than please to assist you, answering questions and finding solutions for your particular case. You can also call us at (407) 295-5565 to schedule a test drive in complete confidence that our entire property and all vehicles are being constantly sanitized, and our staff will always respect social distancing guidelines to keep you safe. Another way to find you next great vehicle is browsing our virtual gallery, where you can make your selection, ask your questions and continue all the way to a delivery at your home, which is a service provided for a 70 miles radius from our location.
As you see, there is no reason to compromise on quality, right here we are certain you would find a great vehicle, with low miles, with a warranty that gives you peace of mind, and you will drive off our lot feeling like you work hard, so you should be able to play hard as well.
Tags: convertibles, Fall, Florida, Florida Dealership, Mazda, Mercedes Benz, Miata, Pre-owned, used cars for sale